This day 75 years ago…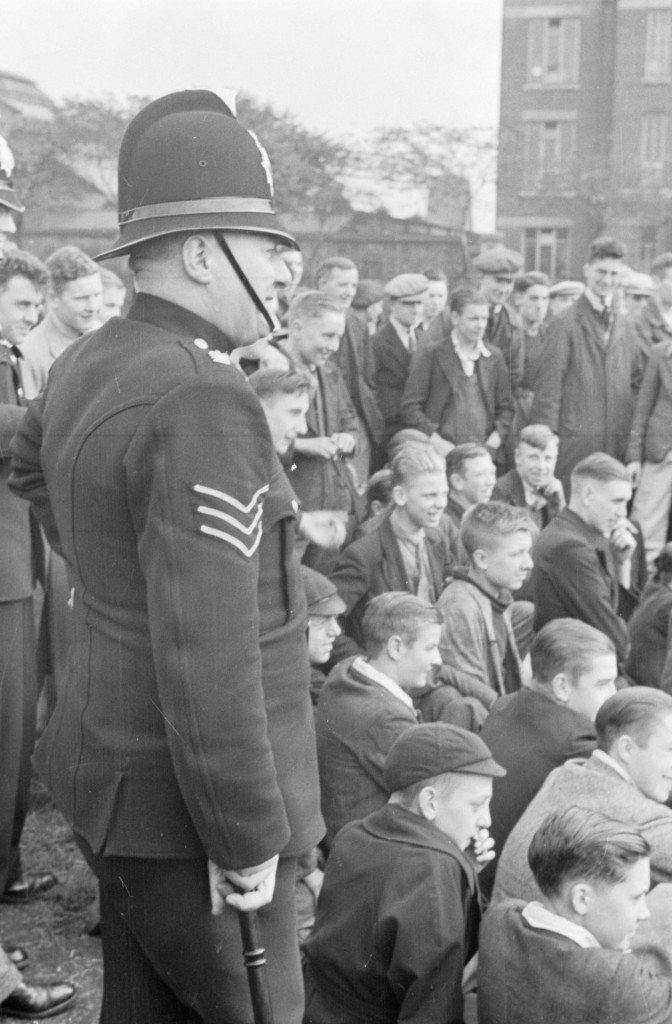 Apprentices joined a national strike to demand fair wages, better working conditions and union representation. Bolton's apprentices gathered in Queen's Park. The strike was successful.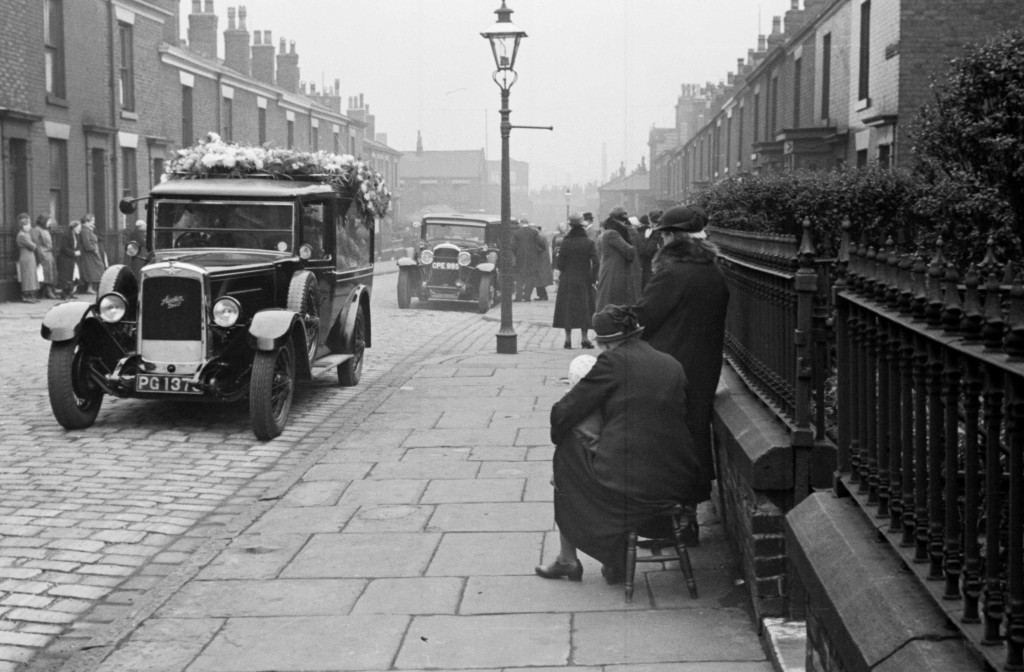 John Shaw of Davenport Street was carried from his home to his final resting place in Heaton Cemetery. It was a secular funeral.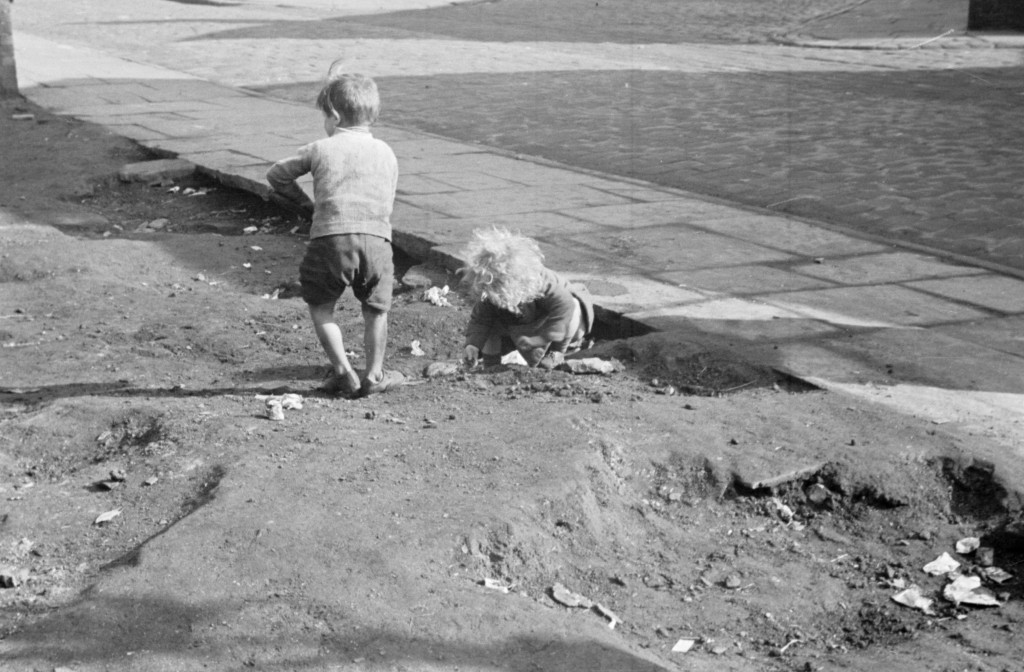 Some children played on a bit of wasteland.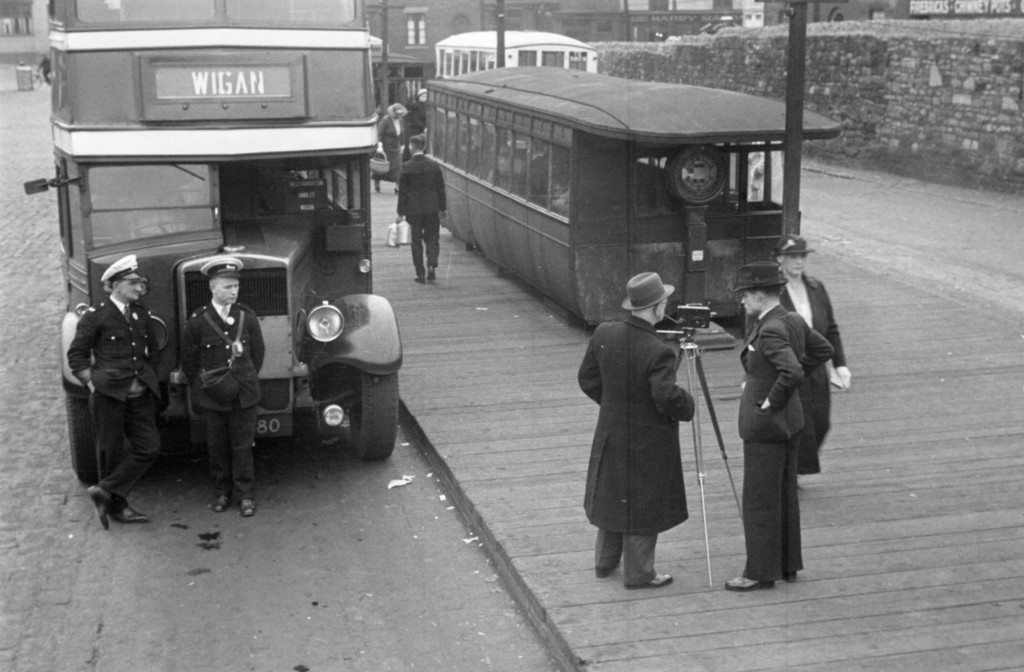 Labour councillor Ellis Clarke shot part of his short film "Our Bolton" at the bus station.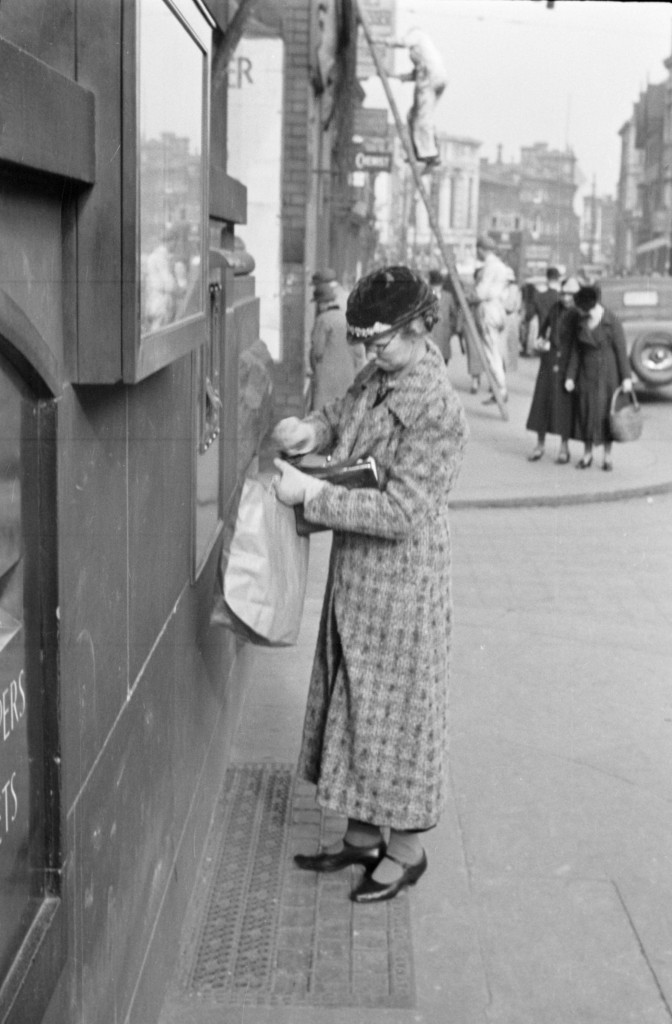 And a woman bought some stamps from the machine outside the Post Office on Deansgate.
All photographs were taken by Humphrey Spender (Copyright Bolton MBC)