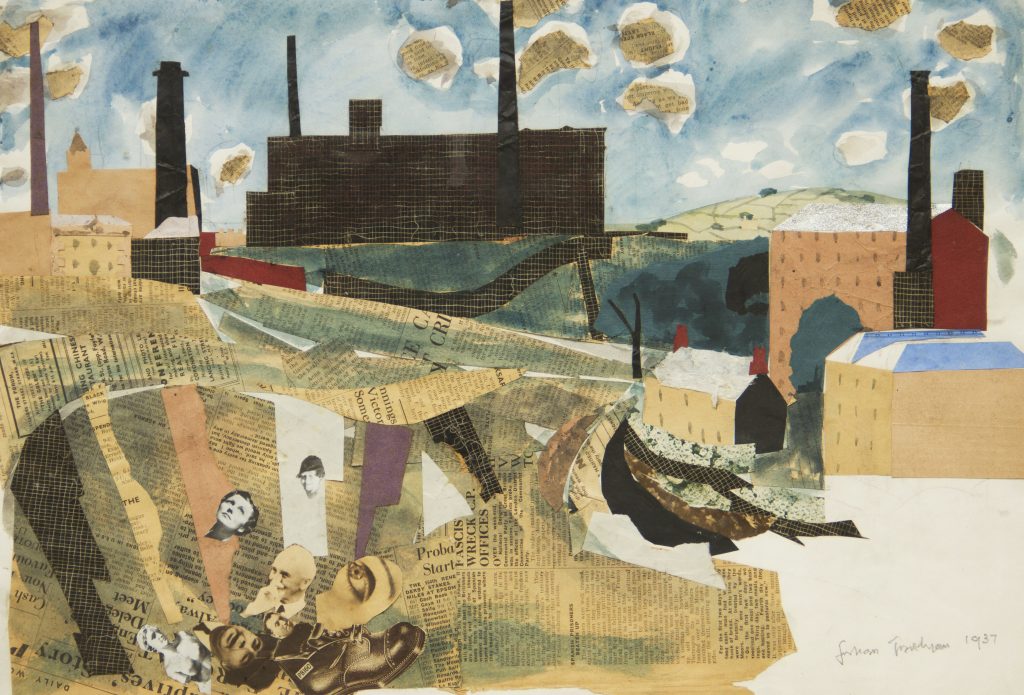 A key piece of artwork from the ground-breaking 1930s social experiment, Mass Observation, has been acquired by Bolton Museum.
Entitled simply 'Bolton', the artwork was created by Julian Trevelyan in 1937 and depicts a traditional industrial mill scene from the town.
Trevelyan was part of a larger team of observers, who descended on Bolton to document the everyday lives of people at work, play and on holiday.
Their observations were depicted in photographs, sketches, paintings and collages, and Bolton became known as Worktown.
The Worktown collection is owned by the Bolton Council's Library and Museum Services and includes more than 1,000 photographs and pieces of art by observers Humphrey Jennings, Humphrey Spender and Julian Trevelyan.
The opportunity to purchase Trevelyan's piece 'Bolton' arose when it went to auction at Sotheby's in November.
It was acquired for £20,000 thanks to funding from the Arts Council/V&A Purchase Grant Fund, the Art Fund and The Friends of Bolton Museum.
The collage shows the mills and chimneys of Bolton rising up into a bright blue sky. The fields and hills of the West Pennine Moors can be glimpsed in the background.
If examined more closely, the artwork reveals a hidden political message in the newspaper and magazine cuttings, reflective of the Spanish civil war of the time and the rise of fascism across Europe.
Bolton Council's Cabinet Member for Culture, Youth and Sport, Cllr John Byrne, said: "The Worktown collection of photographs and paintings by Mass Observation artists is of national importance, offering a detailed picture of what life was like in Bolton in the 1930s.
"The museum welcomes any opportunity to add new work to the collection, which has been built up over thirty years, and we are grateful to our funders for their contributions to enable us to buy this important collage. Worktown is always very well received by our visitors and I'm sure people will study 'Bolton' with interest."
Stephen Deuchar. Art Fund director, said: "We are so pleased that Bolton Museum were able to secure this collage, with its strong local connection, at auction. It is an apt addition to their widely-admired collection of work by Julian Trevelyan and other Mass Observation artists."
Trevelyan had an unusual approach to his art. Carrying a suitcase of scraps and magazines, scissors, glue, watercolours and Indian ink he would make his way to his chosen spot.
Once there, he would battle the elements to create his latest collage – usually gathering quite a crowd as he captured the mood of industrial Bolton.
'Bolton' will go on display in the museum's Making Landscape exhibition, which is situated in the lower ground floor of the Le Mans Crescent building.