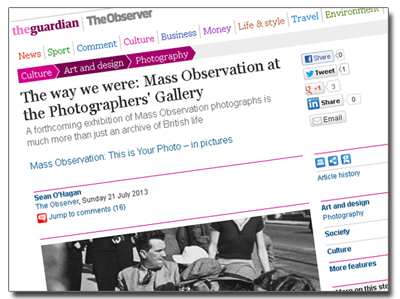 There is a nice write up in the Observer about the new Mass Observation: This Is Your Photo exhibition taking place at the Photographers' Gallery in London.
It has been curated by Russell Roberts, Reader of Photography at The University Of South Wales.
"The Mass Observation Archive marks a fascinating historical project but still remains an important living resource. Its photographic contents offer ways to consider the development of new forms of realism in Britain to study everyday life in parallel with its extensive written element."
The exhibition runs from the 2nd of August to the 29th September 2013 ( admission free ).