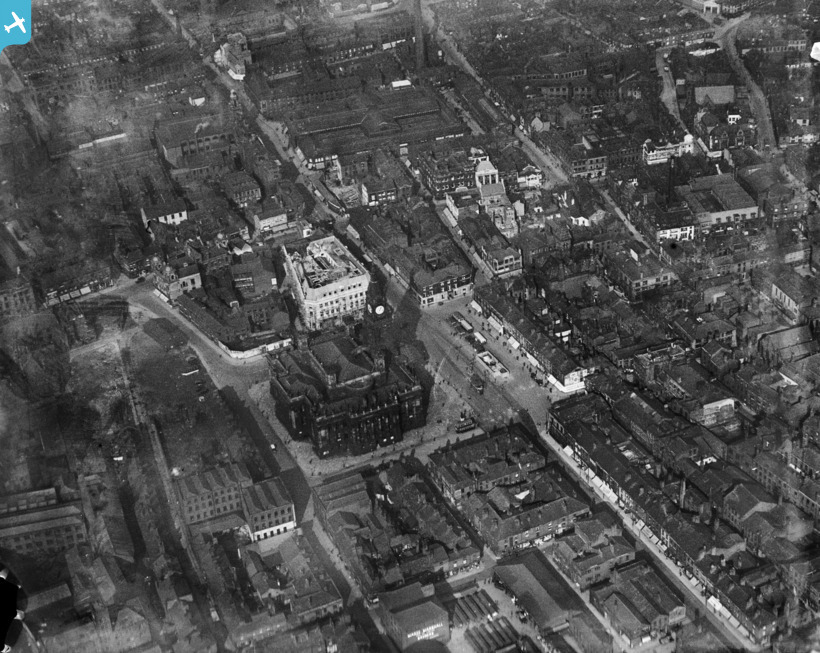 Today (25th June 2012) English Heritage launched Britain From Above.
This new site publishes over 16,000 aerial photographs taken over the UK in the interwar years.
This is a fascinating project and includes a member log in so anyone can add extra information to the site.
There is a great selection of aerial shots of Bolton including many long demolished factories.