As we approach this week's local elections across the UK it is interesting or perhaps depressing to see how little party political rhetoric has evolved in 74 years. Mass-Observation recorded which statements by candidates got a 'hear, hear!' from the audience at pre-election rallies for the 1938 Farnworth parliamentary by-election.
The accompanying photographs were taken at rallies in the run up to the election by Humphrey Spender. Labour candidate George Tomlinson went on to win the election.
Hear, hear Labour!
"Daily Mail menace to the people!"
"Finished with film star leadership!"
"Tragedy of Unemployment!"
"If we don't win the next election God help the people!"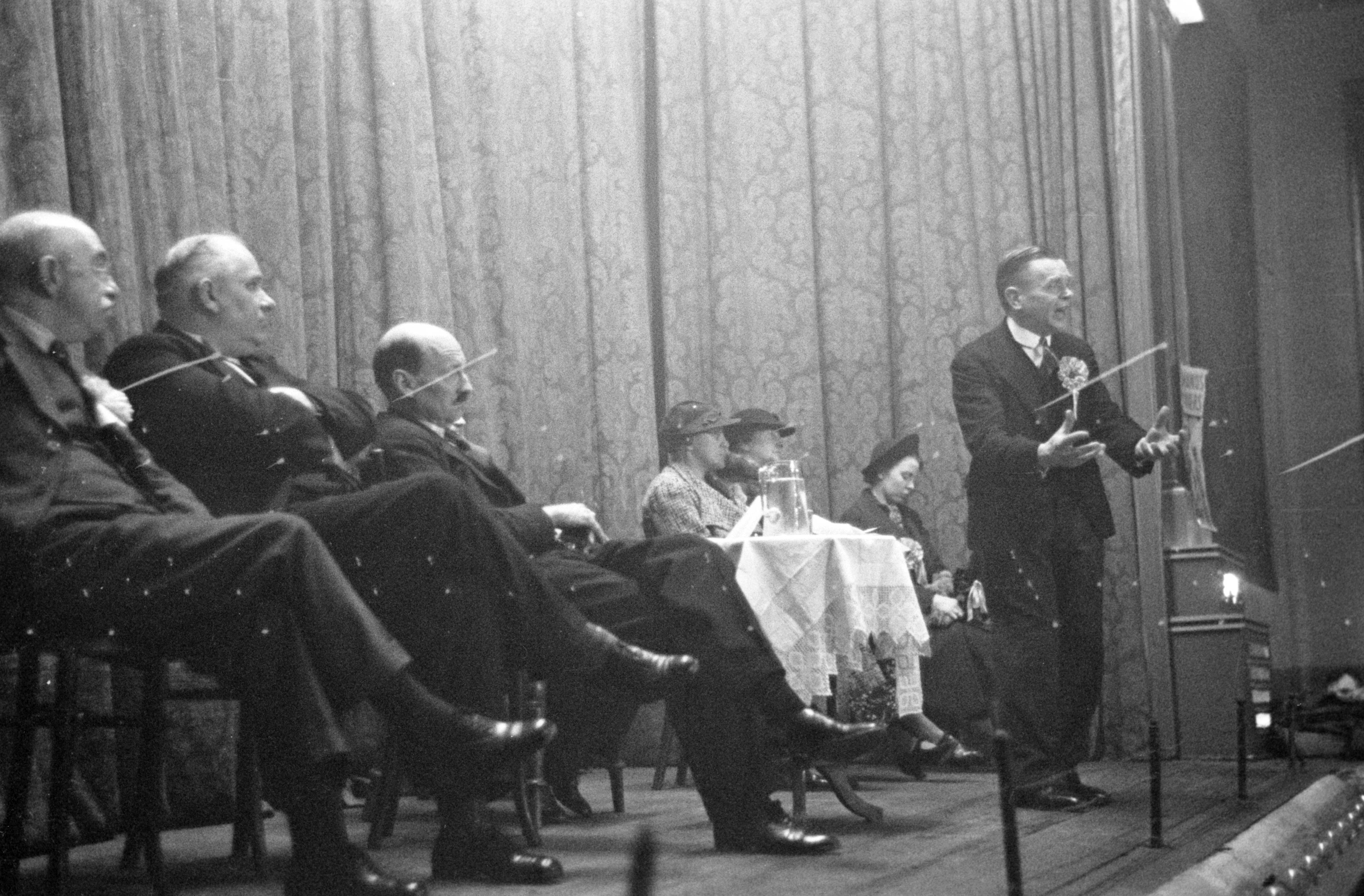 The Labour candidate, George Tomlinson, addresses the audience at the Empire Cinema, Farnworth on 23rd January 1938. The man sitting third from the left is the Labour leader Clement Atlee who came to Bolton to support Tomlinson's campaign.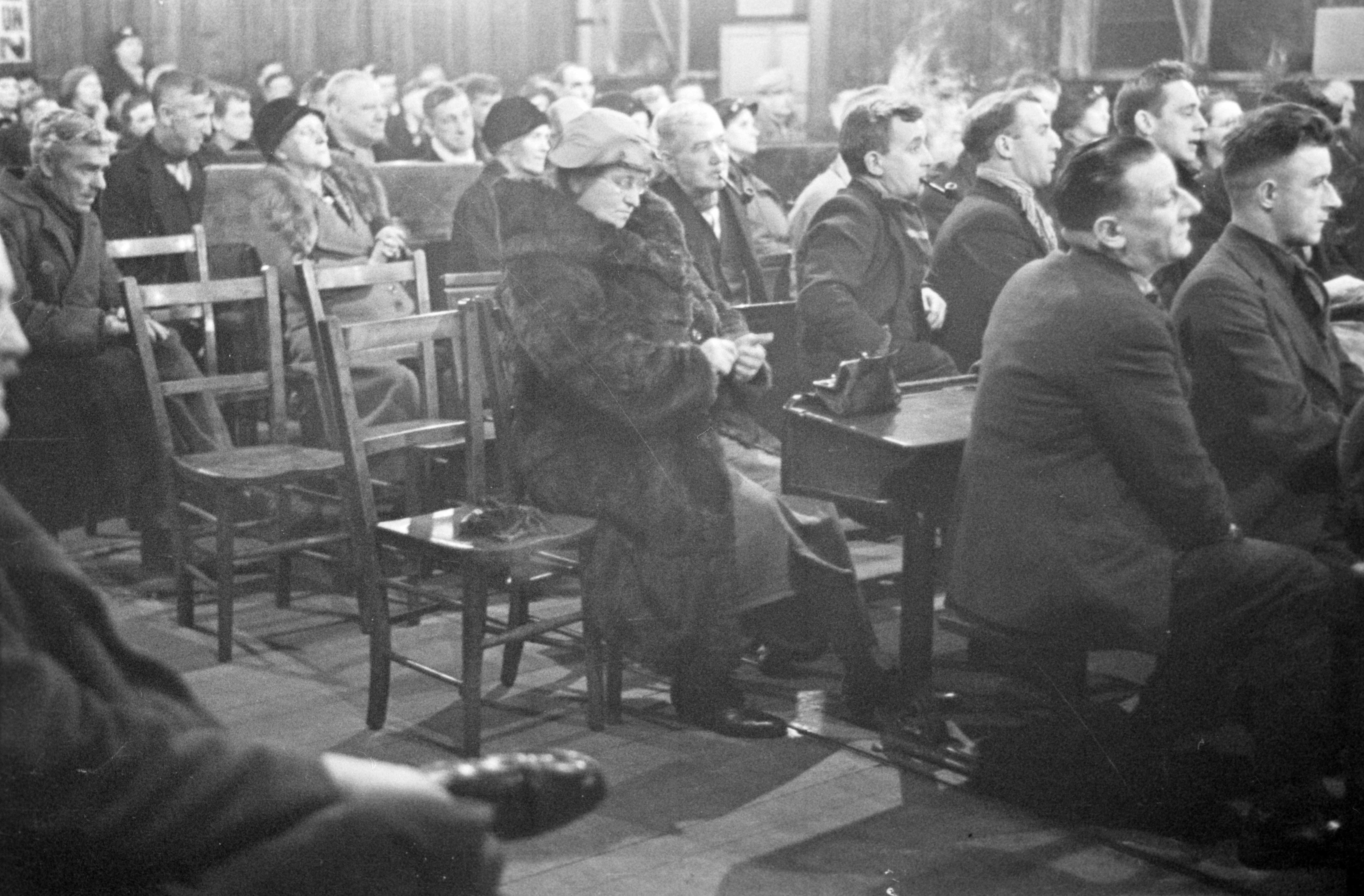 The audience at a Labour party election rally. I think the lady in the centre could be Labour candidate George Tomlinson's wife, Ethel- curious how she looks like she is texting to the modern eye…
Hear, hear Conservatives!
"Your Britain is our Britain!"
"It will make people spineless to get everything from the state!"
"40 hour week would mean closing down!"
"Rearmament is one of the best arguments for peace!"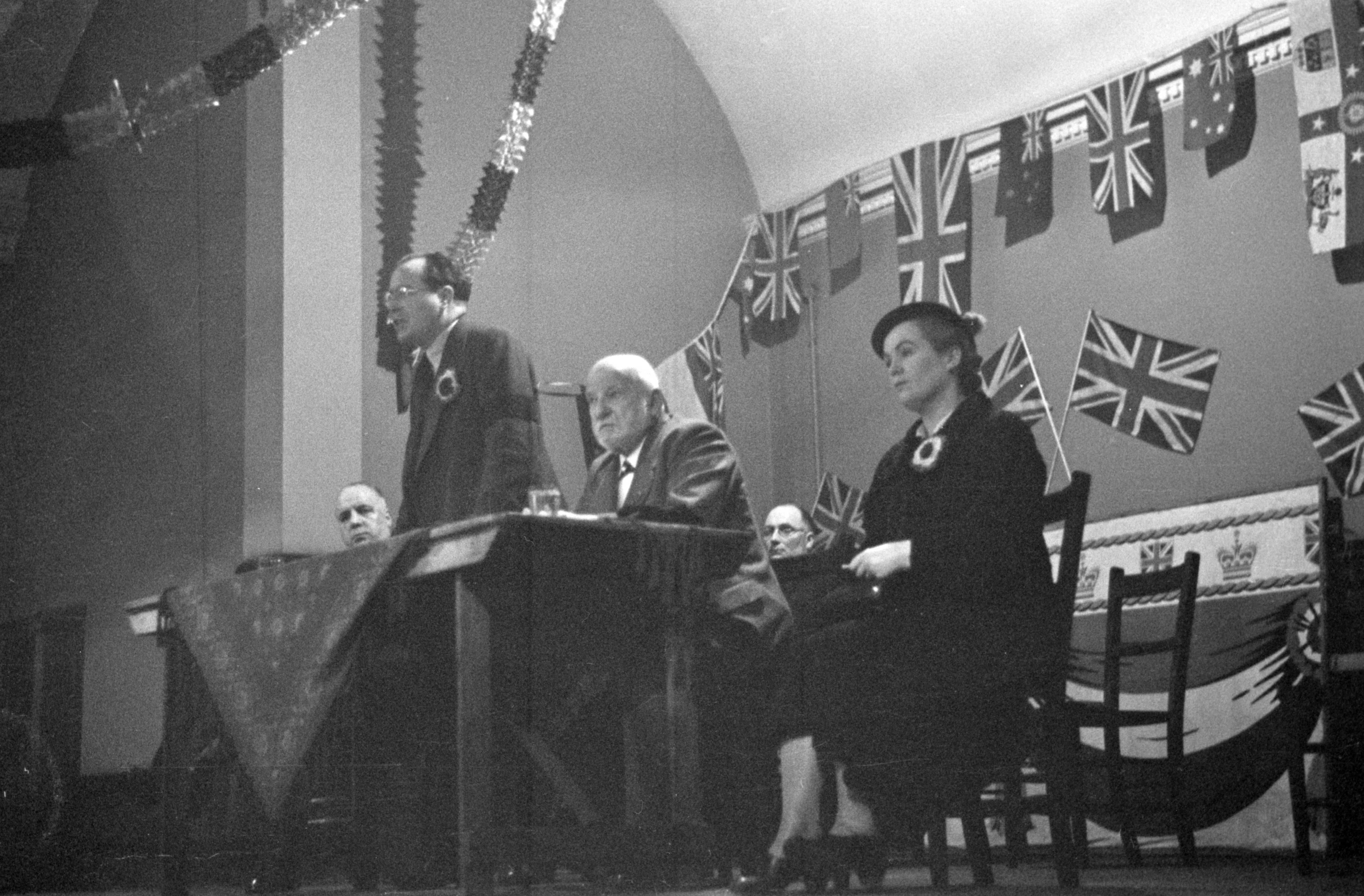 Conservative candidate, Herbert Ryan, speaks at election rally in Farnworth.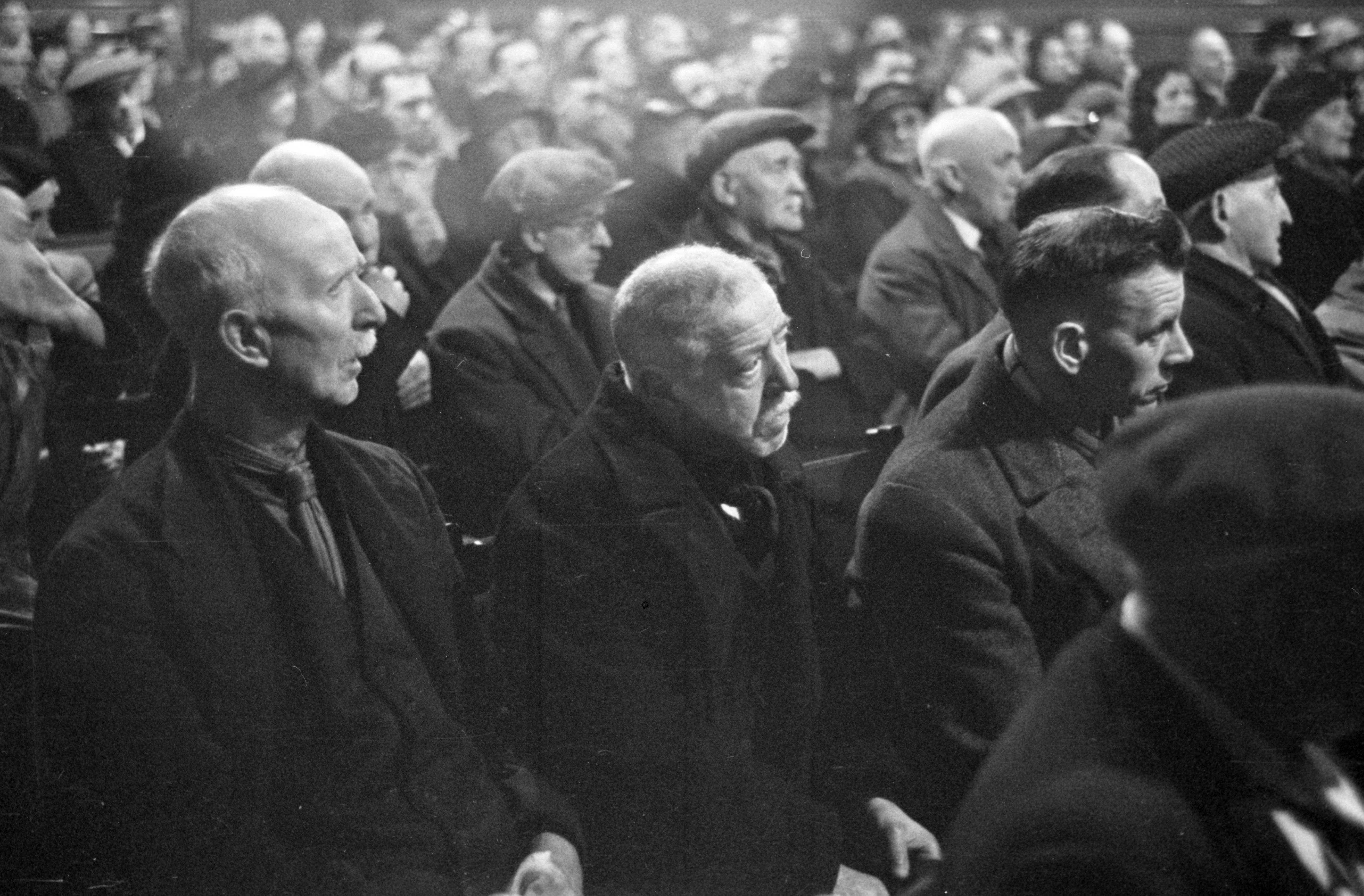 The audience at the Conservative meeting.
Update March 1st 2013: There is even more detail about the Farnworth by-election on this South Manchester local history blog by Andrew Simpson