Continuing on from here… where our friendly Cannibal is finding it strangely difficult to get anything to eat in Bolton. 
He looked thoughtfully at the eels and lobsters in the window and then, feeling in his pockets to make sure that small change was handy, pressed down the latch of the door. To his surprise it would not open. For all his need and effort, and for all the sight of food through the glass pane who could not get in.
He tried another, marked Café, with dishes of biscuits and fruit temptingly visible. That too was locked. He called "Open! Hello!" thinking it possible that all the shops were kept closed for fear of theft. He was answered by a head from the second storey, which after hearing his request, exclaimed: "Has't come from a foreign land? Thee cannot get food in Worktown today. Shops be shoot now."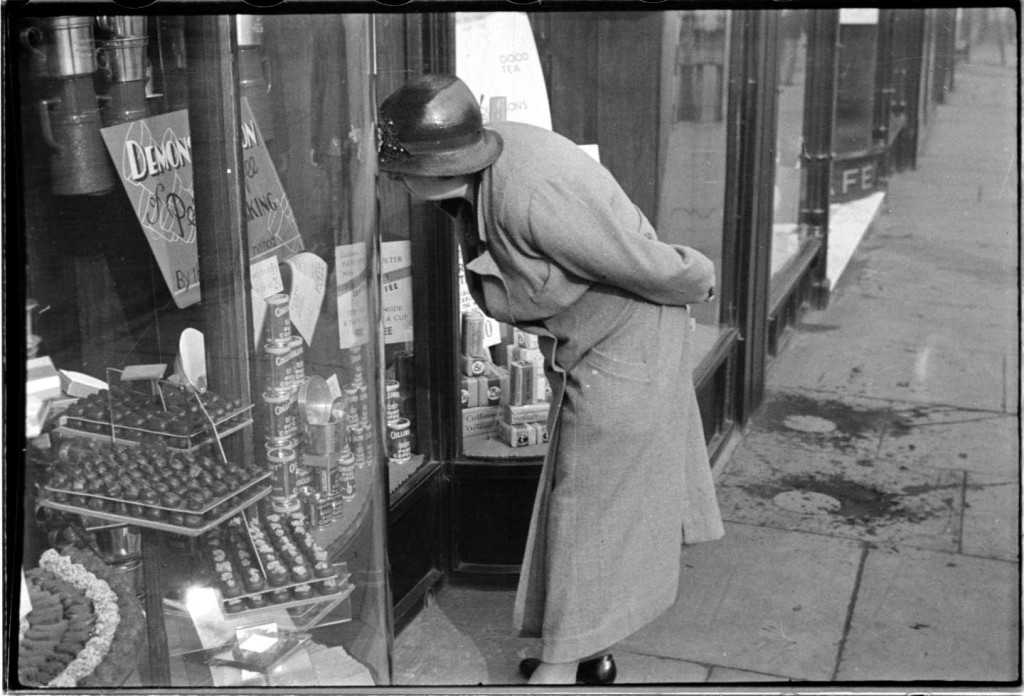 He tried another.
Wherever he tried there was the same discouraging response. "I was not so much annoyed as amazed," says Cannibal in his book, "but I wished as far as possible to make my own discoveries, not accepting knowledge at second-hand, and so I did not at the time pursue the subject with questions. Nor did I care to be so quizzed at and stared over. Evidently most of the population was at work. This was indeed Worktown. It was work with a vengeance where none was free to entertain a stranger.
"However. I was patient, and resolved to amuse myself by counting the passers-by, an easy enough task. I was encouraged in my industry by a notice in large black letters on one of the buildings: Man shall not live by bread alone- Matt [numbers]. This I took to be an order from one of the town's rulers, a Mr. Matt. The numbers I could not fathom, but noted them faithfully while the opportunity occurred.
I counted during a quarter of an hour 43 passers. All but four of these were going in the direction of the Chief's house. There were as many solitary walkers as walkers in company, and although altogether there were 23 men to 19 women, yet women alone outnumbered men by 9-4. There was no group of more than five people, and only one child, led by her mother. Nor were there any old people, the average age of all of the men I saw being 35, and the women 30. They nearly all went at a brisk pace, and 25 were carrying small black or red books, mostly with a gold cross on the covers. Their tribal sign, I assumed- I had noticed it on the large stones in the gardens of the tall spiked buildings.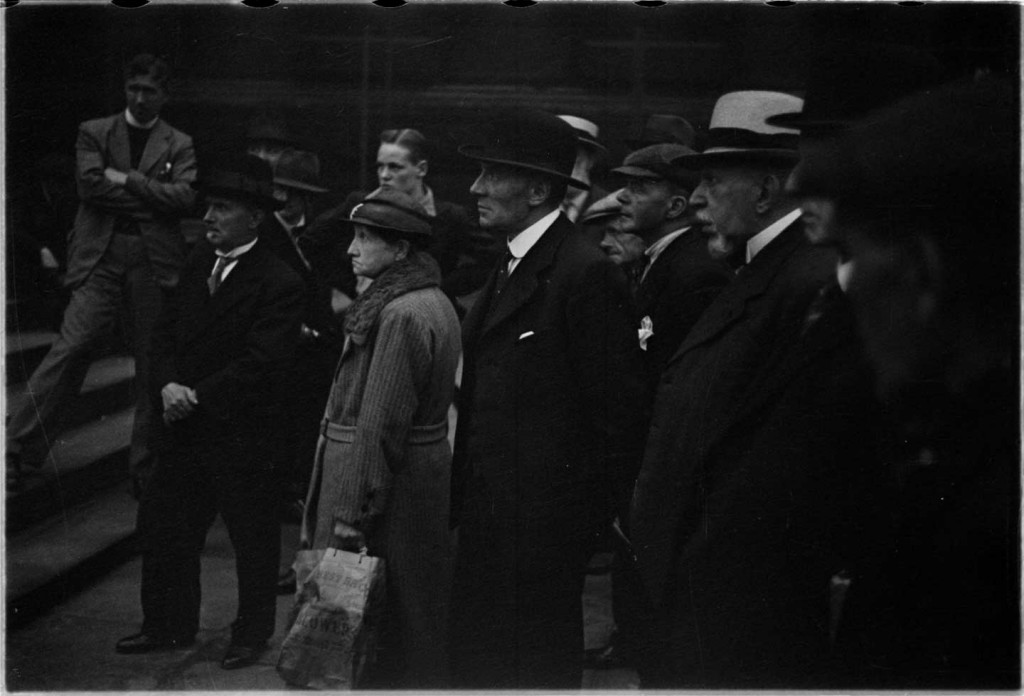 Most generally striking were the round black objects many men wore on their heads. From time to time they seized them in their right hands and took them off, only to replace them immediately. It was not a warm day and I could not believe that such frequent ventilation was necessary. The women's hands were covered, and like the men they were dressed mainly in dark material, greens and blues. Common sense colours, I argued, in a working world.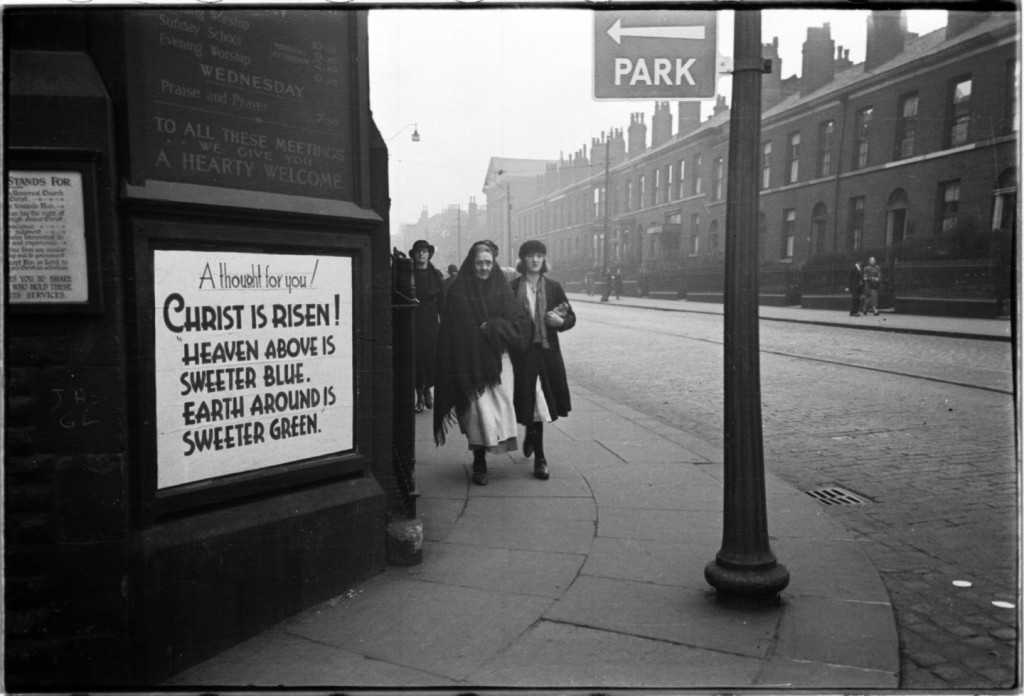 "Neck clothing I would like to have studied. Men's was particularly interesting. A few only wore bright coloured rags like the clothes of my own island,and many had stiff white circles with two tabs or rings in front. A few again, who wore black garments, had circles or bands, but x without wings. The dress of some women, if indeed women they were, defies description. One was loaded from head to foot with billowy black shapeless material which concealed the whole of her body leaving only a gap through which her face could peer."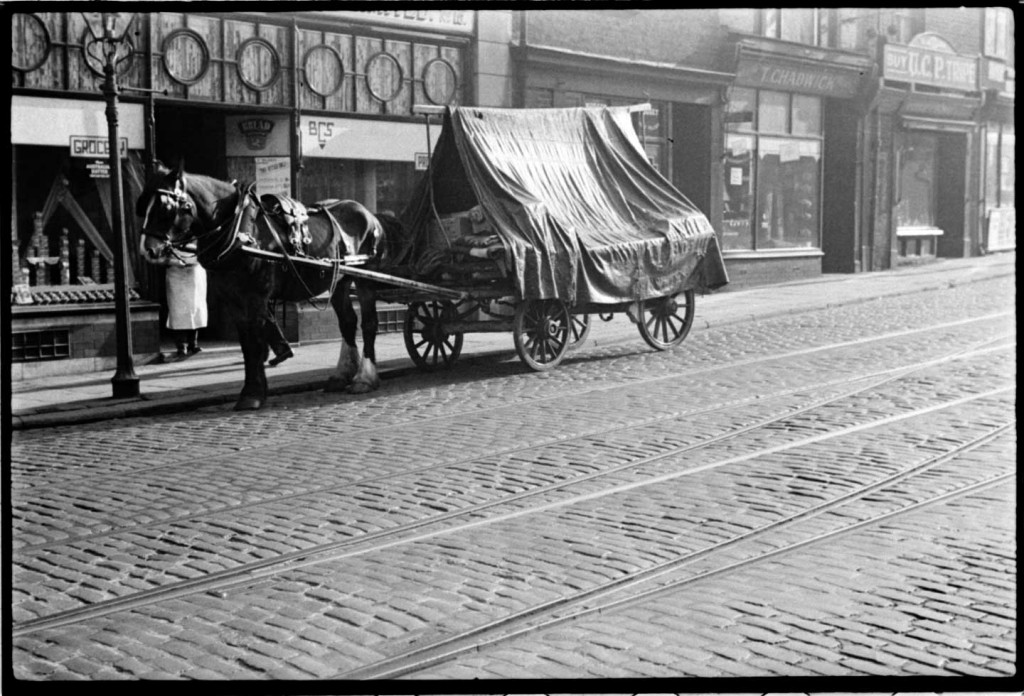 Fascinated but not puzzled too long by the traffic lights, Cannibal had now discovered hard polished grooves running along the centre of the road, and intelligently deduced that they were connected in some way with communication or transport. But no means of getting from one place to another except by walking presented itself. A tour of the city might be pleasant on such a quiet day: he was beginning to feel hungry again and needed a fresh surprise to forget nature. Perhaps he could mount a car at the crossroads. But they started up as he was thinking and from behind their music came the sharp sound of distant music.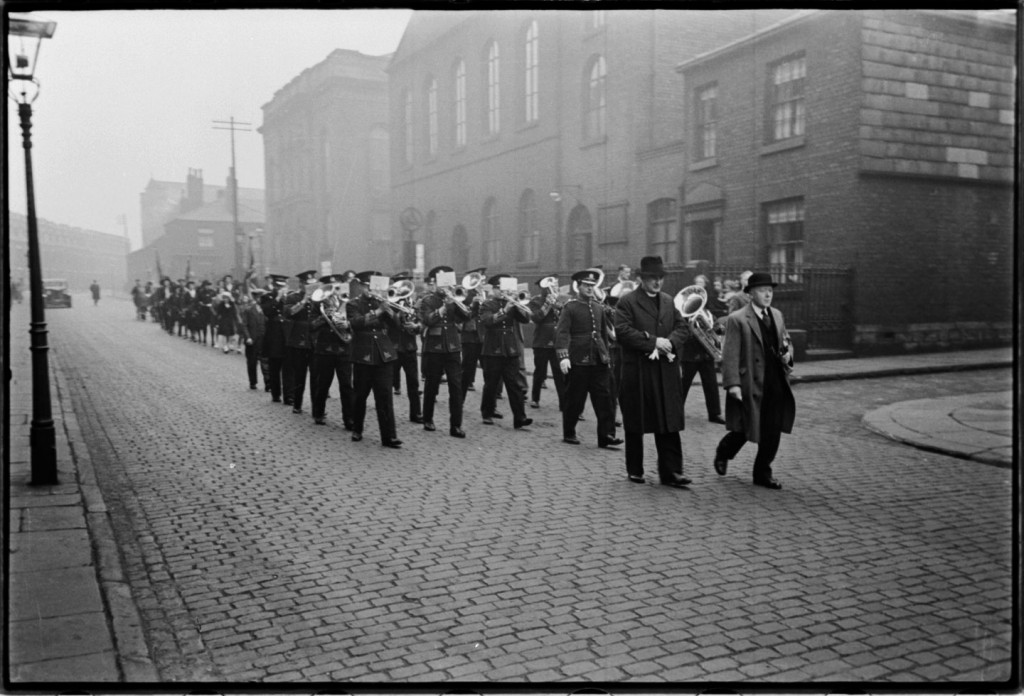 "There was something in its regular rhythm like jungle music, but that was almost all the resemblance that now passed to regular feature of normal savage life. About thirty people, mostly men, were following the band, which marched on the left-hand side of the road, the ordinary walkers making way for it. In front strode an elderly man in a long dark blue coat and a special sort of hat which was unlike those of the bystanders. I concluded him a man of some importance in the town. Next were three women and a man, slightly younger but dressed in a similar way. They carried long poles from which fluttered dark blue material bearing the words: 'Blood and Fire'. Their faces were unconcerned and a few who watched were even smiling. For myself I was a little afraid at this announcement, but took heart when I saw no panic had been caused. Wherever the fire was the people did not believe themselves in danger. Nor could I smell blood.
To be continued…albeit probably at some point in the far distant future as a bit of variety is the spice of life. 
All photographs used in this post are by Humphrey Spender and are copyrighted to Bolton MBC. The text is reproduced from the Mass-Observation Archive, available digitally through Adam Matthew Digital.